This is probably one of the easiest jobs to carry out on a 6.9, but it pays to know your way around procedure and tool wise.
First off, I disconnect the height adjustment cable and jack up the front of the car - be sure to place suitable stands under the car to support its weight. Then move the adjustment disc on your distribution valve to the "Repair" position as per photograph.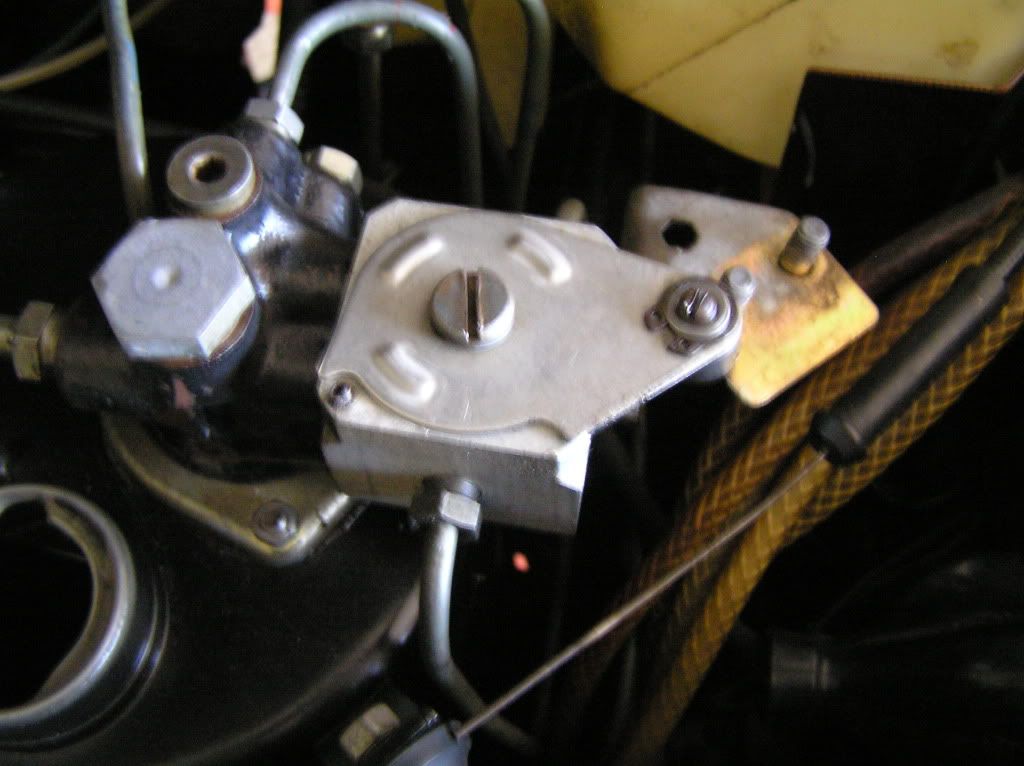 .
You may/may not require the following tools:
30mm Open End spanner to loosen (only) pressure switch on top of Air Cell.
It cannot be unscrewed completely, and that requires disconnection of the wire from the rest of the system. That only creates hassles.
11mm claw spanner for one of the hydraulic lines.
11mm 'claw' socket spanner for the other hydraulic line.
Normal, short 11mm open end spanner to further undo both hydraulic lines as it is too awkward to further use the claw spanners - they are used strictly to 'crack' the retaining nut.
13mm socket with 'flexible' extensions, and last but possibly not least, a jumbo size 'breaker bar' in case of some stubborn wheel bolts - as can happen when tyre outlets use the 'rattle gun' method of tightening the bolts which happens more often that you'd think. In a situation like that, you could be hard pressed to undo those bolts.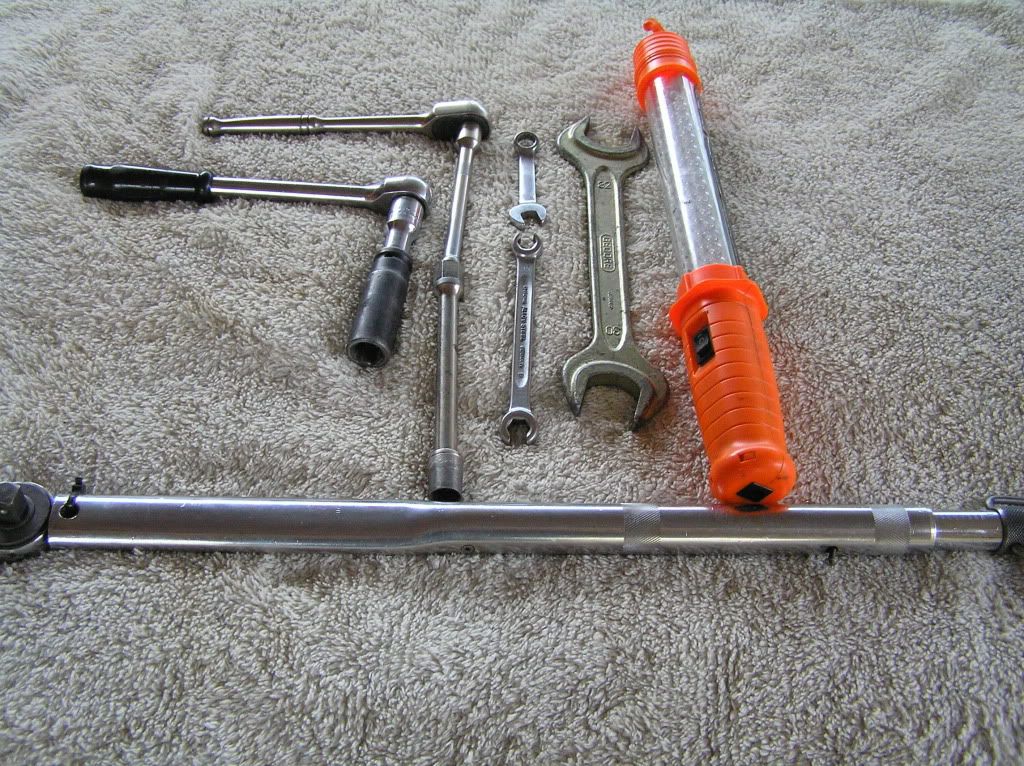 Illustration of application of tools...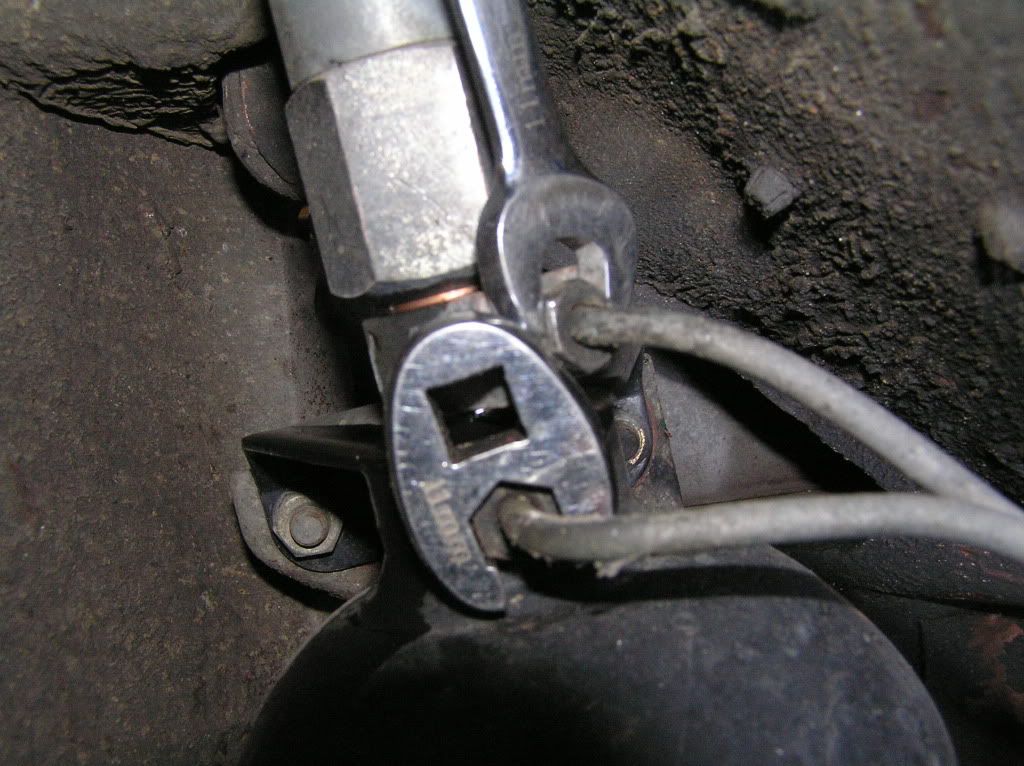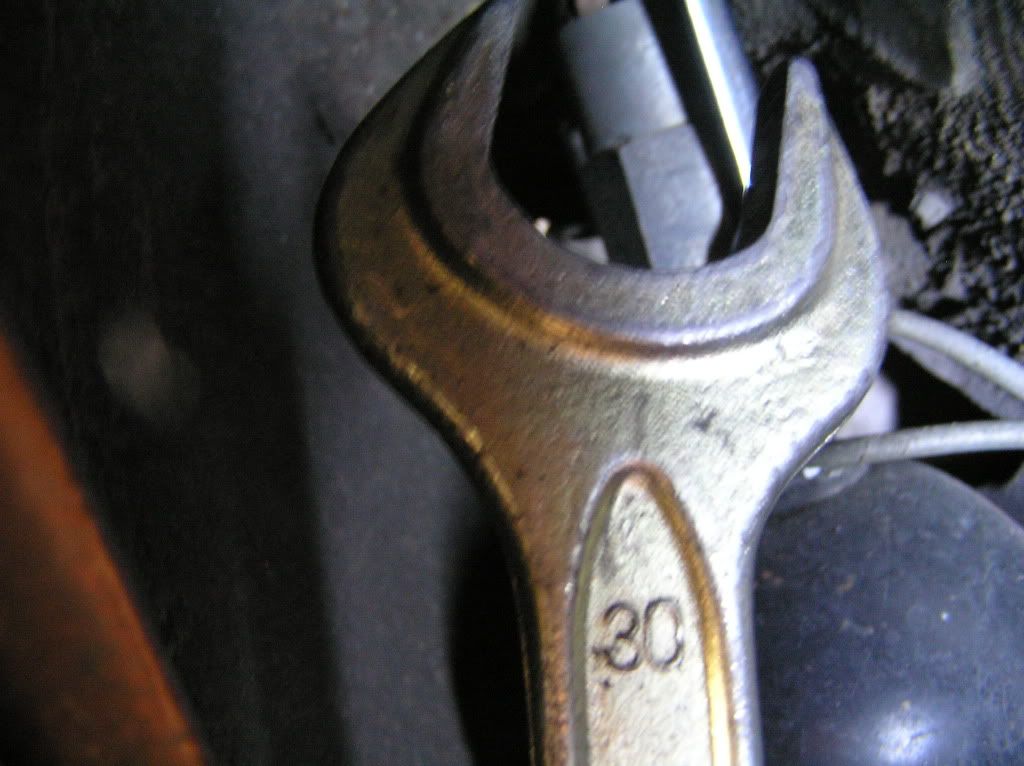 Yes, slotted disc rotors are available for our 116s....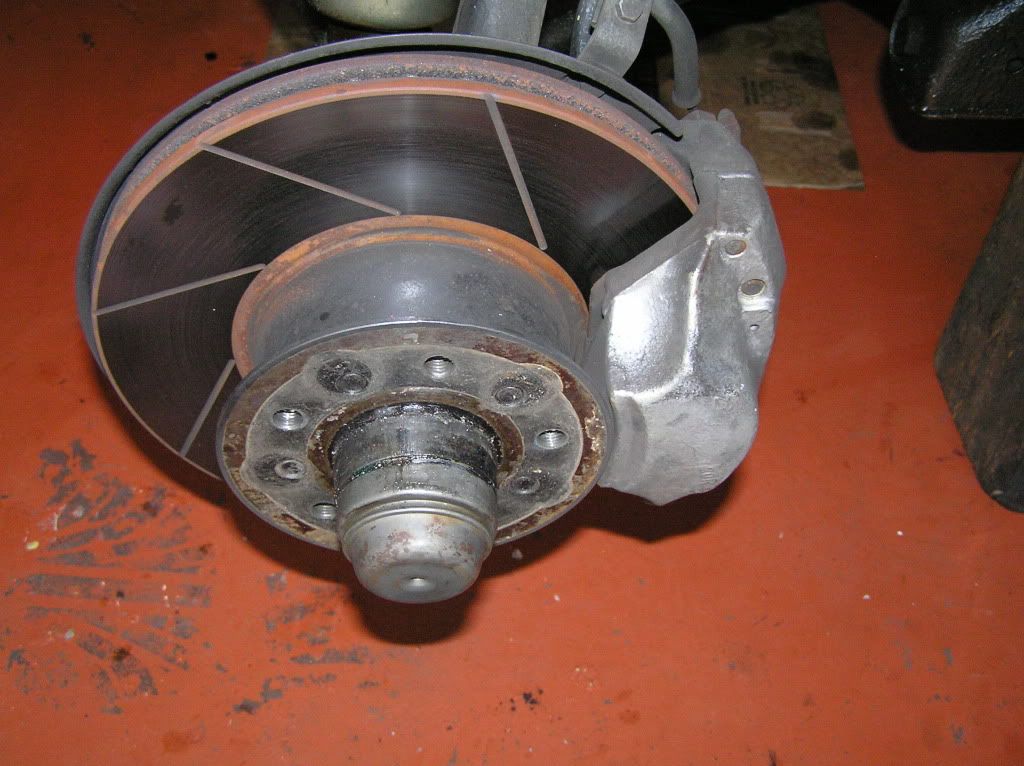 You are now ready to unbolt the unit with the help of the small 13mm socket and 'loose' extensions and unscrew the body of the unit from the warning light pressure switch. Hope this helps with your next job. The master cell, whilst not affecting ride quality, is instrumental in maintaining pressure, and holding it, to the rest of the system. It will also prevent the car from 'sinking' when parked overnight. Regards Styria