In no particular order, maybe one or two comments.......The one on the right has been winner of his class for a number of years now - 280CE, the same model that Michel has for sale for a very reasonable $5k. or a little less !
BTW, this is a shot of the car's engine bay - very impressive.....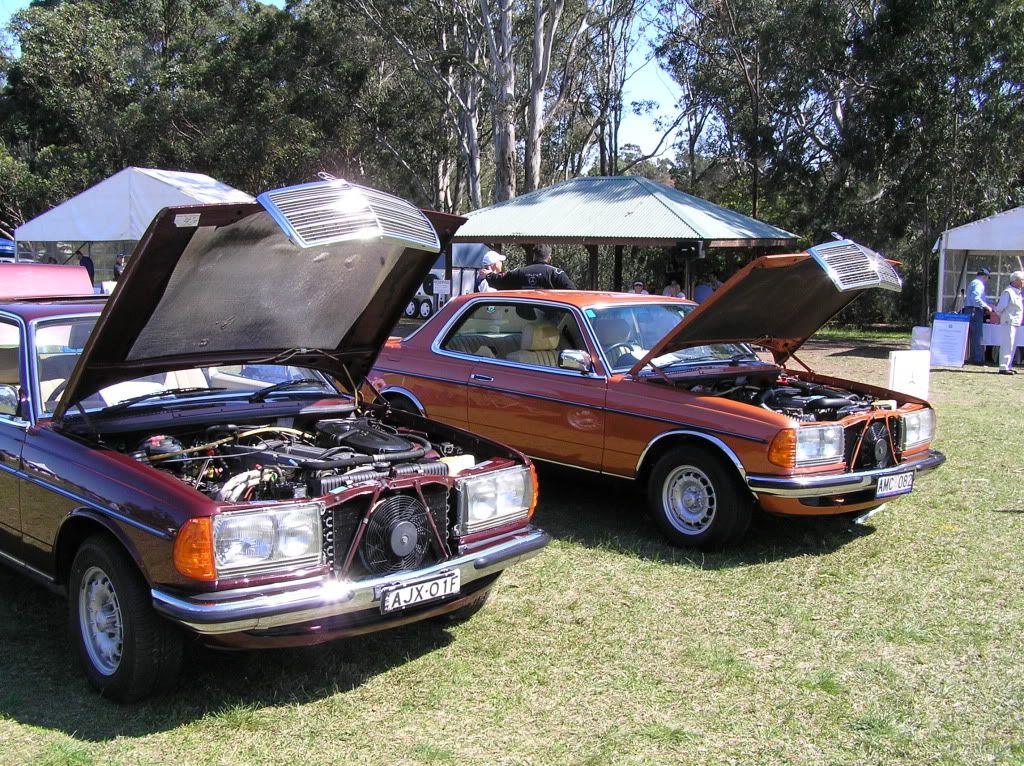 A very nice 107 interior...
Interior of the 1978 Green 116 - 280SE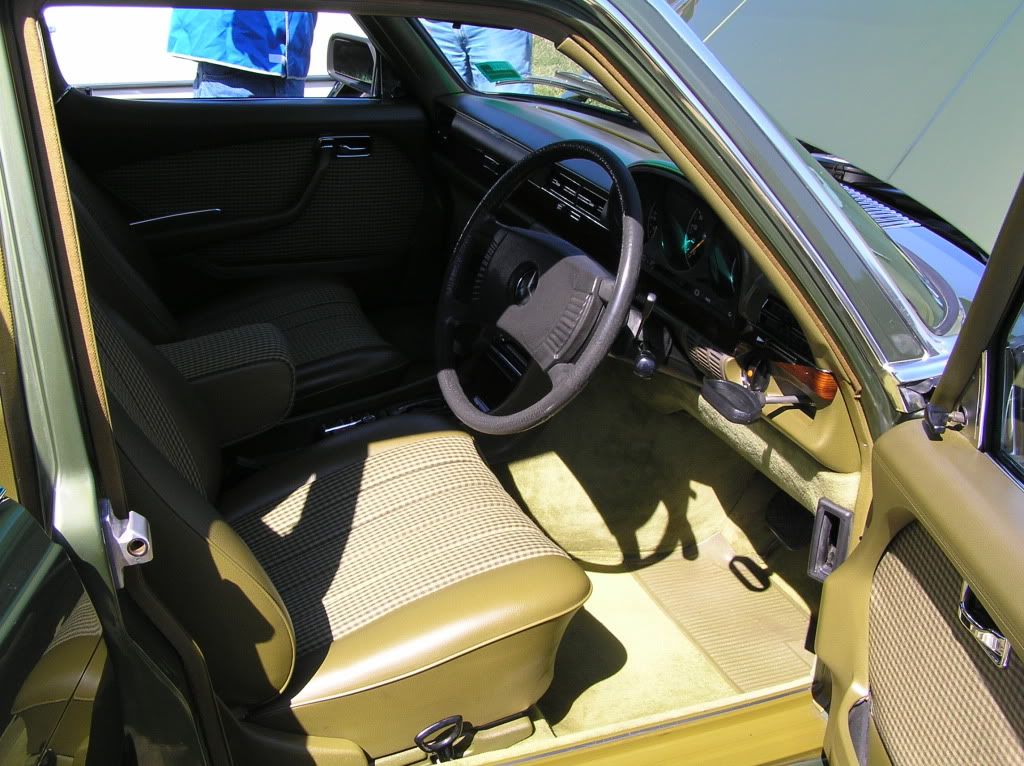 Regards Styria