Okay, so it is a Citroen with the V6 Maserati engine, and it is one car that BenzBoy would like to take a fancy to if given the opportunity. I have seen them in real life, in fact there was one at the recent Eastern Creek Classic Rallye, and I would like to dig out the photos that I took. I must admit that the underbonnet appearance is a bit daunting, but of course any Citroen owner, particularly if the SM is discussed, would indicate that matters aren't half bad as may seem. I am in no position to judge, but I would consider ownership somewhat of a hazard to good health and a full back pocket. Regards Styria
N.B. There was indeed a very rare SM at this year's Eastern Creek Rally. Photo of the under bonnet section.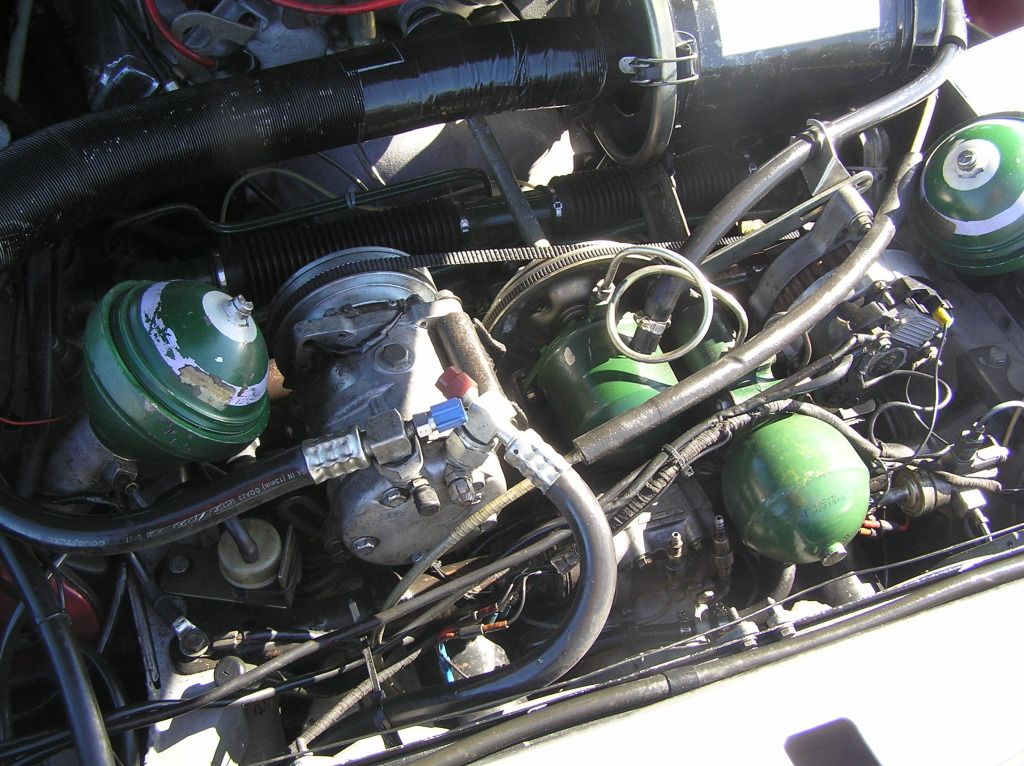 The engine (V6) is right up close to the firewall.