This is probably one of the most important, and dare I say, troublesome aspects of driving the Chassis 109 - 6.3. The main problem relates to the overfilling of oil from the main body of the pump to the Governor housing. As a result, the petrol mixture is compromised by oil contamination, causing the car to run rich, fouling plugs and resulting in diabolical fuel consumption.
We have located a source/fuel injection specialist that will carry out a major resealing operation, service the pump and bench test the unit. The cost is $A1900.00, but that does not cover any 'hard' parts.
Pump on bench with side cover removed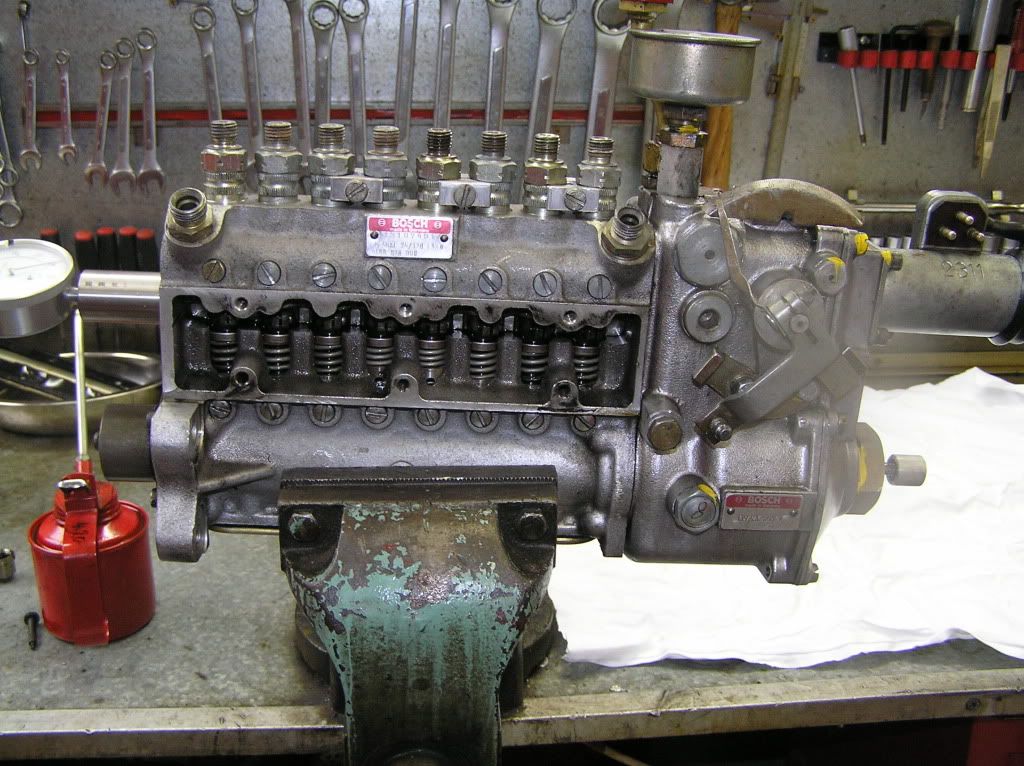 On test bench, hooked up to calibration machine.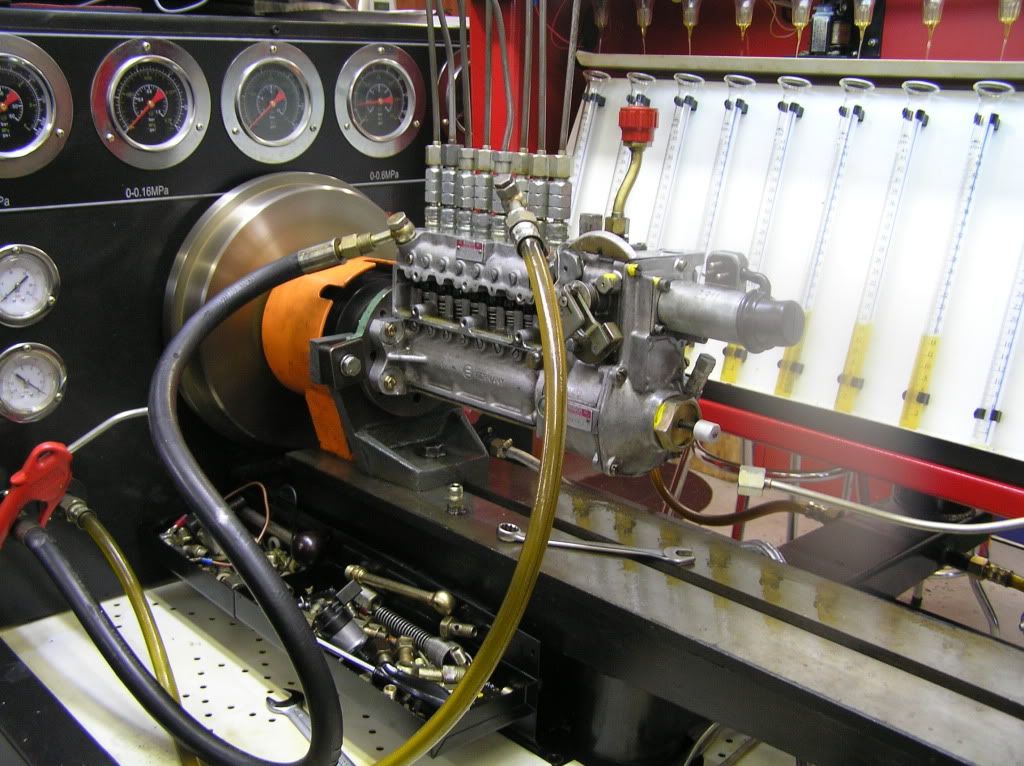 Checking amount of flow: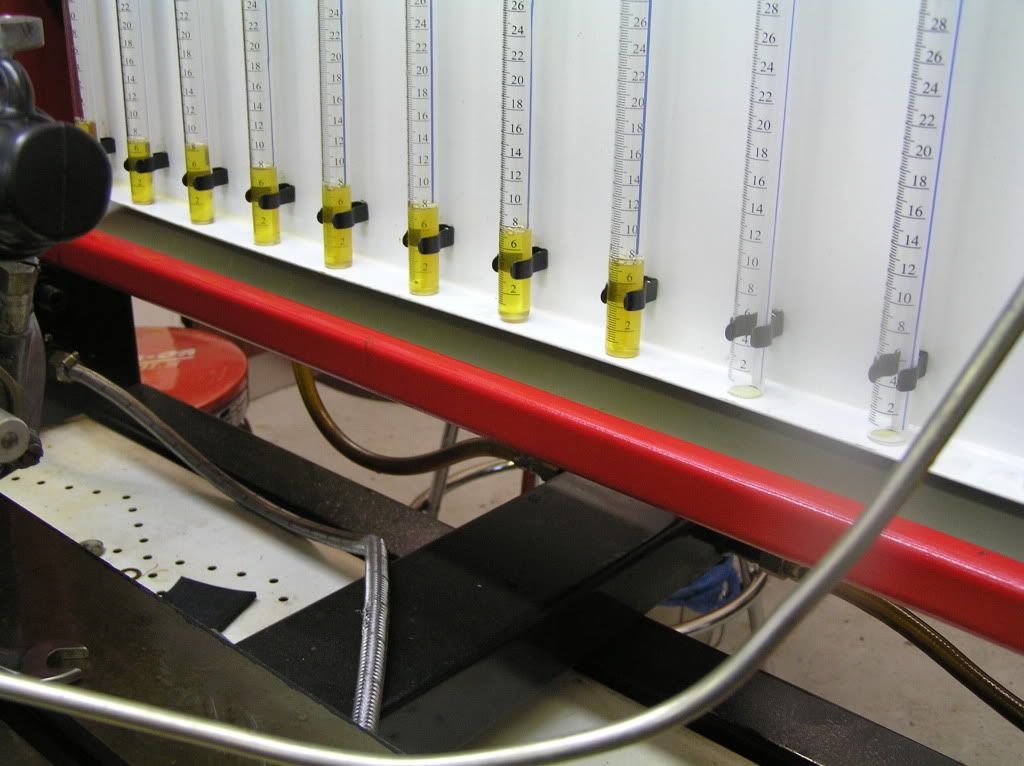 Thousands dollars worth of Snap-On tools, not to mention the equipment and machinery in evidence. For anyone interested in having those pumps serviced, please send PM to myself. Regards Styria