Are you a rock star? Famous actor? An oil baron? Perhaps you're the dictatorial leader of some far-flung country? If you answered "yes" to any of the previous questions then keep your eye on the upcoming Bonhams auction at the Mercedes-Benz museum in Stuttgart, as an original 1965 Mercedes-Benz 600 Pullman limousine is set to cross the block.
Unsurprisingly, the Pullman will be part of a single-marque auction at the museum, but in common with many 600s this particular example has quite a story to tell. It was once owned by Chen Yi, a Chinese military leader and close confidante of Mao Zedong. Yi was foreign minister from 1958 until his death in 1972, but from 1965 this particular Pullman was his very own vehicle.
After Yi's death the car was kept in a Shanghai factory garage—apparently used as a prototype for Chinese-built limousines—but was discovered in 1980 by German engineer Hans Luwich. Working for Volkswagen at the time, he brought the car back to Germany in 1993 and titled the car in 1998. The car is unrestored and has done very few miles for its age—official state functions and Luwich's own ownership have added just 21,160 kilometers (13,148 miles) to the odometer. The car features four doors and a middle row of rearward-facing seats, though several different combinations of doors and seats were available to original buyers.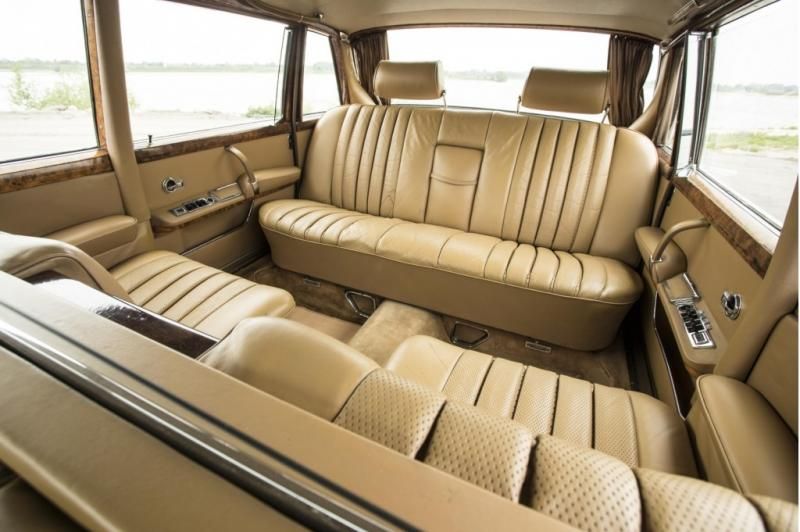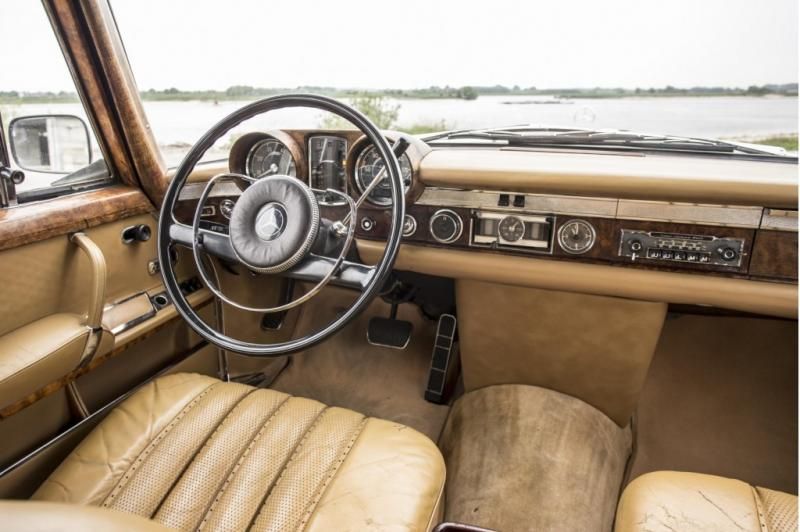 The car is in remarkably good condition, though some deterioration of its interior is expected due to its unsympathetic storage over such a long period of time. The interior, like all Mercedes of the time, is relatively simple—but does feature a classic Becker Grand Prix stereo and tasteful tan-colored trim throughout. Under the hood you'll find another Pullman staple: A 6.3-liter, single overhead camshaft V-8. Air suspension was standard on Pullmans, and virtually every amenity on the car is powered hydraulically for utmost silence, smoothness and for those tasked with repairing cars like the 600, complication.
This particular example is expected to pull in $200,000 to $340,000 at the auction, relatively modest compared to the half-million that some examples have gone for recently, though the car will need sympathetic restoration. Other cars featured in the Bonhams Mercedes sale include a later 1973 Pullman, as well as several beautiful W113 SL roadsters and the obligatory 300SL gullwings'.
Those with a bigger budget to spend might be interested in Lot 16, a 1934 Mercedes-Benz 500K/540K with a guide price of $4.9-7.9 million. Fans of racing will be keeping their eyes on Lot 23—as for $550,000 to $820,000, a bona-fide Mercedes-Benz C-Class DTM car driven by Mika Häkkinen goes under the hammer. The Bonhams auction starts on Saturday, July 12 at 2:30 p.m. A total of 47 Mercedes vehicles will cross the block.
http://www.bonhams.com/auctions/22177/